Group 1:
From 8/July/19 (5 Tammuz) to 15/July/19 (12 Tammuz)
Group 2:
From 19/Aug/19 (18 Av) to 26/Aug/19 (25 AV)
Join us on an unforgettable adventure to see the majestic wildlife and spectacular scenery of South Africa.
Nothing compares to a Jeep safari at sunrise as we drive through the iconic Kruger National Park – bigger than Israel – to see lions, leopards, rhinoceros, elephants, giraffe and buffaloes greet the new day.
We'll also take a boat trip to spot whales, dolphins and seals, we'll see African penguins waddling at the Cape of Good Hope, huge ostrich sprinting at up to 45mph . . . and we'll probably chance upon wild baboon crossing the road.
This is a country with a beauty all of its own with towering cliffs, beautiful forests, stunning beaches, crystal-clear waters . . .  and arguably the world's greatest sunsets.
Highlights of our itinerary include the Garden Route, taking in 300km of rugged, non-stop beauty and some of the country's richest botanical treasures as it winds along the east coast.
And Table Mountain – one of the Seven Wonders of the World – which dominates the Cape Town skyline.
Cable cars take you up to another world, with unbelievable city views and the chance to see its famous dassies – a peculiar rodent relative of the elephant.
The price includes:
Three Kosher LeMehadrin meals a day, supervised by בד"ץ קייפטאון
Two domestic flights within South Africa.
Accommodation in luxury hotels.
Comfortable air-conditioned tour buses.
Mineral water on buses throughout the tour.
Entrance fees to all the reserves.
Tips
Not included:
International flight from London/New York to Johannesburg and return from Cape Town.
Medical and luggage Insurance
Additional trips not included in the itinerary (eg Robben Island).

Personal expenses (laundry, souvenirs, extra drinks).
For itinerary - click here
Day 1 (Sunday) New York/London – Johannesburg
Day 2 (Monday) Johannesburg – Kruger National Park
Land in Johannesburg
Take a bus to the vast Kruger National Park, with more species of animal than any other reserve in the world – 150 mammals, 500-plus birds and 100 reptiles. Also home to the famous Big Five – lions, leopards, rhinoceros, elephants, giraffe and buffaloes.
Sleep in the Safari Reserve Area
Day 3 (Tuesday) – Kruger National Park
full day game drive to see elephants, kudu, hippos, wildebeest, giraffe, lion and many more animals in their natural habitat.
Back to the hotel for dinner.
Sleep in the Safari Reserve Area
Day 4 (Wednesday) Kruger National Park – George – Knysna – Plettenberg Bay
Early start, fly to George (via Johannesburg).
Land in George, a resort town on the Garden Route, at about noon.
See the lakes, beaches, bays, cliffs, canyons, rivers, rainforests and rich greenery along the Garden Route.
Go to Knysna and tour the city.
Sleep in Plettenberg Bay
Day 5 (Thursday) Plettenberg Bay – Tzitzikamah
Take a boat to an observation point to see whales, dolphins and seals
Visit the towering Bloukrans Bridge, which at 216m high is the world's highest bridge for commercial bungee jumping.
Spend the rest of the day in the beautiful Tzitzikamah National Park, exploring deep gorges and ancient woodlands, including trees that are almost 1,000 years old.
Sleep in Plettenberg Bay
Day 6 (Friday) Plettenberg Bay – Cape Town
Early start, fly to Cape Town.
Tour the city, visit Company's Garden, Bo Kaap, the Jewish museum of South Africa and Greenmarket square. (Time dependant)
Return to the hotel three hours before Shabbos.
Sleep in Cape Town
Day 7 (Shabbos) Cape Town
Shabbos in Cape Town with a walking tour of the city
Friday night we will enjoy a leisurely Shabbos dinner.
Shabbos morning we will relax over morning coffee and cookies.
we have the luxury of walking to one of four Shuls close to our hotel.
After Shul Shabbos meal
Shalosh Seudet and Melave Malka.
Day 8 (Sunday) – Cape Town – Cape of Good Hope
Visit the Cape Peninsula, where the Atlantic and Indian Oceans meet.
Drive along one of the most beautiful coastal routes to the Cape of Good Hope.
Visit Rookery of the Penguins
Sleep in Cape Town
Day 9 (Monday) Cape Town – Table Mountain
Take a cable car up the 1,067m-high, 3km-long Table Mountain in the morning, (weather permitting) for breathtaking views of the city and its beaches, and the chance to see a huge variety of rare plant and animal life.
Return flight to London/New York.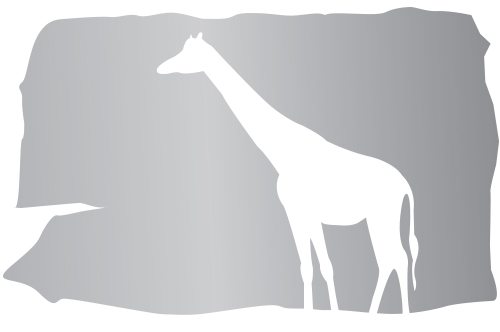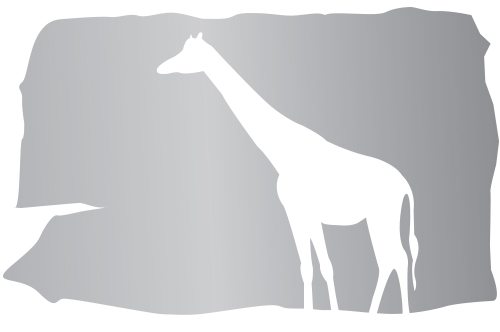 To order, complete the forms:
It is preferable to purchase insurance upon registration,  in the event of a cancellation of the trip due to unforeseen medical reasons, in accordance with the rules of the policy.
Immunizations- Participants should contact their health department to receive the necessary Immunizations prior to the trip. 
Travelers under the age of 18 traveling to or from South Africa:
New requirements prescribed by the South African authorities in an effort to prevent child trafficking have been in effect since 01.06.2015, and are applicable to children under the age of 18 years, who seek entry into South Africa or exit from South Africa or passage through South Africa to another country from any destination:
The necessary documentation will be available from our offices should you require same.
Unforeseen changes, which are out of the company's control, may take place, thereby effecting the times and destinations in the itinerary.
Any changes in the prices of the flights will effect the price per traveler.
Payment in shekels or foreign currencies will be in accordance with the dollar rate in cheques or payment deposits on the day of the payment. Payments must be made prior to the trip.
Passports should be valid for an extra 6 months after the trip and should have 3 empty pages.
The trip is reliant on incoming and outgoing flights by airline companies. 'Glatt Safaris' cannot be held responsible for their time schedules and/or functionality.
Interested? Contact us and start packing!